Road Tripping in America is a podcast about life on the road, written, recorded, and produced by me, with additional editing and recording by Paul Olson. The podcast followed us as we explored the United States in a pickup truck with a camper named The Bobs.
If you daydream about long-term travel or overlanding or #vanlife – or maybe you're already on your own adventure – join us for some entertainment from the road.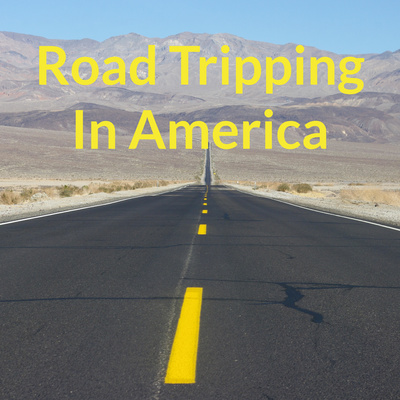 The Road Tripping in America podcast is available on all major podcasting apps, including Apple Podcasts, Spotify, and YouTube. The Road Tripping in America website also hosts the podcasts and extra content like transcripts and links to things I mention in the episodes.
Here are some of my favorite episodes:
S4:E7 – Montana's Most Wanted: What happens when you get pulled over in the middle of the night by what feels like the entire police force of Missoula, MT? It's a Driver's Ed segment featuring three dads from upstate New York who, for a few hours in 1993, found themselves in the kind of situation they never expected to be in when they had left home for a northern Rockies backpacking trip 40ish hours earlier.
S2:E8 – Third Time's a Charm in Death Valley: After previous attempts were thwarted by Maruchan lunches, underpowered rental cars, unusual rainstorms, distracting flowers, flying tents, and snow, we finally managed to climb a big mountain. And why we'll never stop returning to Death Valley, no matter what it throws at us.
S2:E3 – Ruins, Rats, and Realizations: What are ruins, really? A trip to Chaco Culture National Historical Park in northwestern New Mexico digs up memories of Lisa's favorite childhood playground. And, Hartman Rocks is an amazing place to mountain bike in Gunnison, Colorado but…be prepared with rodent repellent if you're there in pack rat nesting season! It was a battle of Paul vs. the pack rats – and the pack rats won.
Check out roadtrippinginamerica.com for more.